WEATHER - The WORST weather I can see is 10 days away when we get down to 42 degrees for a high - brrrrrrrrrr. There is a cold front going through Friday night but it's starved for moisture so the weekend will ONLY upper 50s and 60. brrrrrrrrrr. Wisconsin is between two jet streams. One is zooming north and the other is zooming south. The southern one is sucking all sorts of moisture north but it only gets to Illinois. The only rain I see is next Thursday when we
might
get a passing shower.
********************
Photo Courtesy Darvin Frey
There will be a new business entity opening up in the future. The new home for the Badger Motor Car Company.
The building and all of the surrounding buildings were purchased and a dream begins.
The place will be used to display anything "cool, old ,car, motorcycle, train or plane related" which will all be for sale along with an artisan soda bar, art, music and
perhaps
anything related to canoeing and kayaking for the Crawfish river. (I'm trying to talk him into tours of the Udey Dam and maybe we can construct a glass lookout like they have in the Grand Canyon). In time maybe the Columbus Visitor Center and perhaps a gift shop.
The market for fixing antique motor cars is exploding and Columbus is the perfect place for this business which will also have Motoclassico opening soon who's specialty is antique motorcycles. This is a perfect match and will being people to Columbus for multiple reasons. Anyone interested in antique cycles will also be interested in antique cars and their wives (or husbands) can visit the antique stores in town at the same time. And perhaps have an antique themed wedding at the Governors Mansion.
I'm really excited about how things are evolving for Columbus in this direction. The little town with so much history is taking that bull by the horns and running with it.
Of course there is a loser in this development. The Workshop was in the 2nd floor and will need to relocate which is sad as this was a nice business/school/art place and I hope they will find a new and better place. Lord knows there are enough centralized stores downtown if the owners would have realistic rents!
********************************
Took Iggy and Sophie it to get nails trimmed as I could not get near Sophie. WELL - seems Iggy is 1 pound overweight and I can not stand fat cats. He was up to 13.7 pounds (and still not 1 year old) and the Doc said
maybe
1 pound overweight. Can't have that so I'm taking their food away during the day. No more free munching.
***************
The US had great unemployment numbers dropping to it's lowest level since July 2008.
BUT - In Wisconsin every single county saw a rise in unemployment and one company, Hoffman Construction, because of the "Right to Work" is moving to Minnesota. Many companies care for their workers and say unions are good because "working together on problems, joint safety committees, agreeing on other items like seniority, vacation, health care
can only make a company stronger
".
To be honest I would have no problem with Right to Work . . IF the people that decided NOT to join a union were not guaranteed to get the same benefits as the union people. Does not seem real fair does it?
**************
US weekly jobless claims fell to 289,000 last week and continues a downward trend.
***************
Canada is urging it's citizens to STOP SPOCKING THE DOLLAR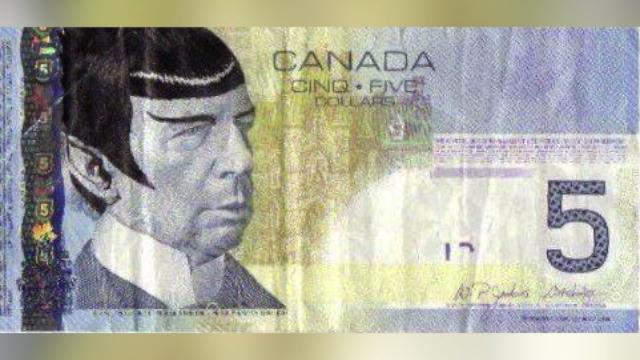 It's awesome and totally legal but . . . . . .
Nuff said