RIP David Bowie. Bowie is one of the first musicians that I actually feel sad he passed away. Not that I was not sad on others but Bowie, for me was something special.
********************
Packers - YUP - So many talking sports heads wrote them off. ON TO THE SUPER BOWL!
BTW - have I mentioned I love my wife? Today we got up and she turned on Dan Patrick to see what he had to say about the games this weekend. And she just told me Patrick is not his real last name, it's his middle name, last name is Pugh.

I won't even get into the Pitt/Cinci game. Probably the most bizarre/entertaining games I have ever seen.
***********************
There is some sort of National Championship tonight . . . . .who cares. Collage football? Still? Really?
***************
We had 4 power ball tickets and got 3 numbers. Feeling good as that us above the average we normally get. On to $1.3 BILLION! I think if we take the annuity it's only 43 MILLION a year for 30 years. With 440 million tickets sold there was a 77% chance someone would win - NOPE.
I know so many people that say if they win Columbus will reap some rewards. A solar farm, new schools, auditorium, library/youth center, the Chief getting his new car . . all sorts of things. :-)
**************
FAIL - The University of Sioux Falls women's basketball team with lass then a second left won the game with a three-pointer - HOWEVER - the fans stormed the court with time still on the clock which is a technical foul . . . . . and the University of Sioux Falls women's basketball team lost the game because of it.
++++++++++++
The Golden Globes - The Martian won as a comedy? I saw The Martian and it was very good . . but a comedy because there were to many good dramas? The Spy got screwed because of it.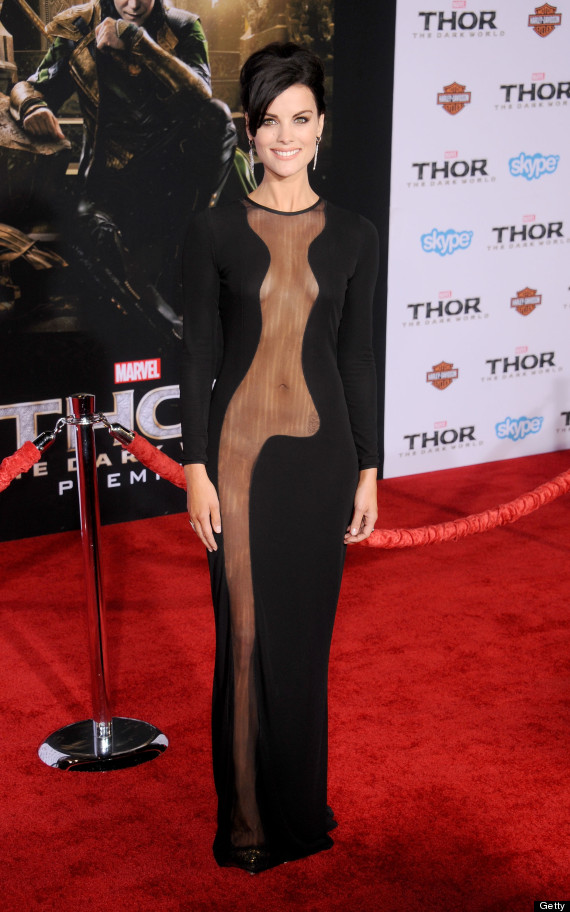 Fashion? Jamie Alexander (Blind Spot) had the drop your jaw and catch your breath moment. However she is known for her jaw dropping dresses. I have not found
last
nights dress online yet because my internet is acting up in images but here is
last
years dress. I made Jamie small as to not embarrass people. BTW - I love that show.
*******************
Stopped in to Cardinal Comics Saturday as they were having a "Magic: The Gathering" teaching and playing sessions.
Remember the card game from the 90's? Still going strong.
If you strip away the "magic" part is actually a very mathematical game.
The cards are really beautiful. The game was actually invented my mathematicians so it's not just a bunch of geeks geeking out to magic.
There were a good amount of people in the shop. There have been people from all over the country visiting the shop as they pass through Columbus.
IF any of you liked Jessica Jones (I loved it) the graphic novel with its is peppy banter is exactly like the show - one of the best graphic novels I've ever read.
******************
Did I mention HP Printers SUCK? We purchased a printer about 8 months ago and in less then 2 months the printer heads broke.
So they sent us a new printer. Now the Magenta was used up and we took the cartridge to Costco to refill but we still got an error. So I purchased a 3 pack and put a brand new Magenta in. ERROR. I put all 3 new cartridges in - ERROR.
Called HP and they said I need to put a new black in also -
WHAT?
There is still ink in the black.
They are sending me a new black to see if that works. Maybe when a cartridge goes empty I'm suppose to buy a new printer? Did I not read the fine print?
*************************