Need a quick charge for your iPhone? Put it in Airplane mode and then charge - MUCH faster.
There is a reason iPad sales are plummeting. In fact iPads are now only 27% of market sales. The problem is they are too good. People are using their iPads a long time and are not replacing them. The average life of an iPad is over two years now while the average live of an Android is 11 months. Its not that they break but it seems they just become inactive and not used.
--------------------------------
Ale and Arts was a complete success in Columbus. The image on the right shows pretty much what it was like for all 12 hours.
I talked to a few couples that had just moved to Columbus and I asked them why Columbus. The answer was they wanted to get out of the big cities and loved the small town feel.
They loved fairs like this and when they were looking for schools Columbus was rated very high according to
GreatSchools.org
.
The Columbus Middle School is rated an 8 out of 10, Elementary School a 7 out of 10 and the High School 6 out of 10. Fall River are all 5s. Waterloo are 4s and 6s.
Congrats to Aaron and Sandye for a great event.
-----------------------------------
I've added Pittsburgh on my chart. Brewers light blue, Cards red and Pirates black-ish
Baseball Prospectus has the Brewers with a 67.7% chance to make the Playoffs, Pirates 58% Cards 57.7%
-----------------------------------------------------
I've started to read The Charm School by Nelson DeMille - a cold war novel that really explores real Russia in the 80s. Excellent book so far.
AND THEN - Here I have been married for what, like 18 years and I find out that DJ has actually met a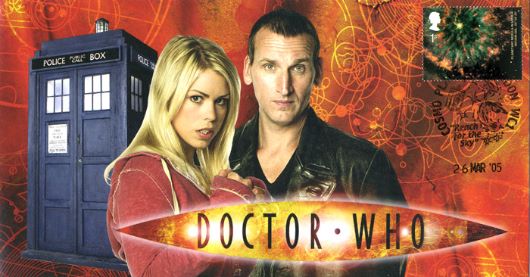 Dr. Who. I didn't even know she was a Dr. Who fan!!!!!
Until this past weekend I have watched maybe 5 minutes of a Dr. Who but now I started Season "1" on Netflix (the 2005 version where they start all over). Not bad - sort of scary actually - NOT meant for children it seems.
Thursday is our annual 18 holes of golf and Brewer game in Milwaukee. Looking forward to it. This year it is called the Andy Winn Memorial Tournament: Back from the Dead version.
Of course nothing will ever compare with the Going Commando in Miller Park version when we golfed in 98 degrees, were soaking wet and changed in the parking lot.
Of course having four sets of soaking wet with sweat clothes in a black car for 3 hours in the sun meant Andy would sell his car a few months later - there was no way to bring back that new car smell. It was like a Seinfeld episode.