5.1 inches of snow last night 0.68 inches of precipitation.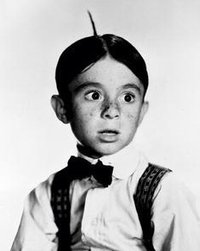 Alfalfa
We are kicking butt in total precipitation compared to the last few years. The farmers are saying this has been a near perfect winter with snow on the ground for most of the season. The big worry now is if it rains and there is ponding on
alfalfa. Not a clue what that means - farmers speak their own language.
---------------------
DJ got stuck going out of the driveway. The dude with the snow blower doing the sidewalks just watched as we struggled. Thank you very little.
Seems Honda Fits are freakishly low to the ground.
When I went to take snow/precipitation readings I looked yup, all is clear we could get out of the driveway.
But in the small amount of time that I made that decision and when DJ backed up the snowplow had gone through. STUCK.
A dude stopped and helped, he introduced himself and I was immediately excited. Could this really be a member of
Creedence Clearwater Revival???? OMG!!
I felt like Jennifer Lawrence meeting Jack Nicholson
(* see funny below Youtube - it's why I really like Jennifer Lawrence)
I was totally pumped! But then I looked at him and he was much younger then I thought a Fogarty would be . . . .wait . . . .Peter Fogarty? Was he the malcontent brother or something? The name did ring a bell.
OHHHH!!! Peter Fogarty the
School Board
dude.
Well he helped a bit and we spread used Kitty Litter (You're just a scoop away from freedom) on the street (I'll probably get a ticket for that) and after much work the car was free.
Now Milo will go into the street to poop.
Thanks Pete - really appreciate the attempted help!! We gotter done!
Jennifer Lawrence meets Jack Nicholson for the 1st time
http://youtu.be/WJmhsJ5T5L0
----------------------------------------
This morning I'm preparing some photos for the cover of the Madison edition of Yellow Book. That phone number thing that no one actually looks at. They contacted me Monday looking for a shot of the Camp Randall archway which they saw on my blog from a few years ago(???)
Camp Randall Archway


They were also interested in Bascom Hall
Bascom Hall




OH MY - I just saw a Yellow Finch outside - I have to go put the Thistle Seed feeder back up (thistle seed is not actually THISTLE SEED, it's nyger seed). WOW - snow is cold on bare feet.
Yea - Yellow book. Madison edition. Collect them all. That's pretty much all I know at the moment.
And of course I'm doing the Album cover for the Stellanovas - maybe something like this! BTW - MAYBE we will have a party this summer with the Stellanovas performing!! Everybody is invited - bring your own booze! Can't feed the entire town LOL
-----------------------------
Hydro Street Brewing got their 80K loan to expand to a 3 barrel system. I can not say enough how Columbus needs more people like Sandye and Aaron. Entrepreneurship is one of the keys to small town success. They are like small stocks. So so much upside. Columbus needs to really cultivate entrepreneurship. (note - that word is just a big brain fart for spelling).
------------------------
Did you know that Columbus in the last 6 years is in the bottom 20% in population growth of the 100 towns of 5000pop?
----------------------------
Nuff said for today.
Just looked - there are 3 finches on the feeder, maybe 50 Junkos under the normal feeder with perhaps 50 sparrows in a tree sharing.
cheers grinder